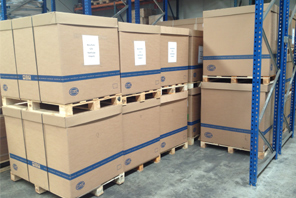 Established in 1998 A/C Masters started as a trading company specialized in importing and exporting automotive airconditioning parts in the form of surplus stock from well known suppliers and manufacturers worldwide.
Along the way A/C Masters expanded its productrange to basically all kinds of automotive related products such as Lighting, starters/alternators, steering and suspension parts, cooling parts, brake parts, engines, gearboxes and so on.

As our productrange expanded so did our clientage. Nowadays we have customers in all parts of the world active in different fields of the Automotive industry.
Amongst these are companies that specialize in specific productgroups or brands but also wholesellers and online shops. Our strength lies in exporting stocklots with quality OE parts within a wide range of Automotive products in large quantities.
A specialisation which we are able to handle with the most professional care.